There was a fascinating discussion on the bookarts listserv about something called a bookbinders ticket. It's a small paper glued into the back of the book with the binder's unique mark and it tells you about the binder and when it was made. They've been around for  about 400 years and give a offer a history of bookbinding.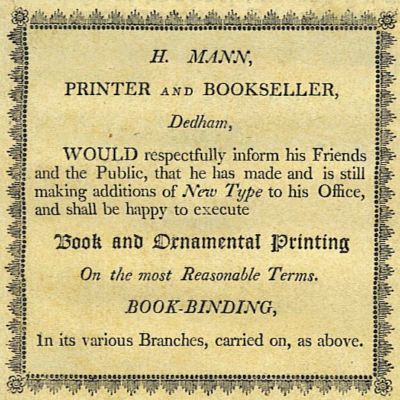 I do not make tickets but I do have a little round rubber stamp that I use to mark in the back of my books so people will know I made them. When I get to making more elaborate case bound books and such on a regular basis, I think I will make up some of these. I think it's important for future generations to know as much about where a book came from as possible. Do you mark your books?
And for the record, I think the artist book colophon has it all over the ticket. (detailed in the next post on bookbinding).
Some links on the topic of bookbinders tickets:
Photos of tickets in color http://sevenroads.org/Articles/Mitchell1953/BookbindersTickets.html
http://www.finebooksmagazine.com/fine_books_blog/2009/03/a-bookbinders-ticket-and-bookseller-labels.phtml